December 2017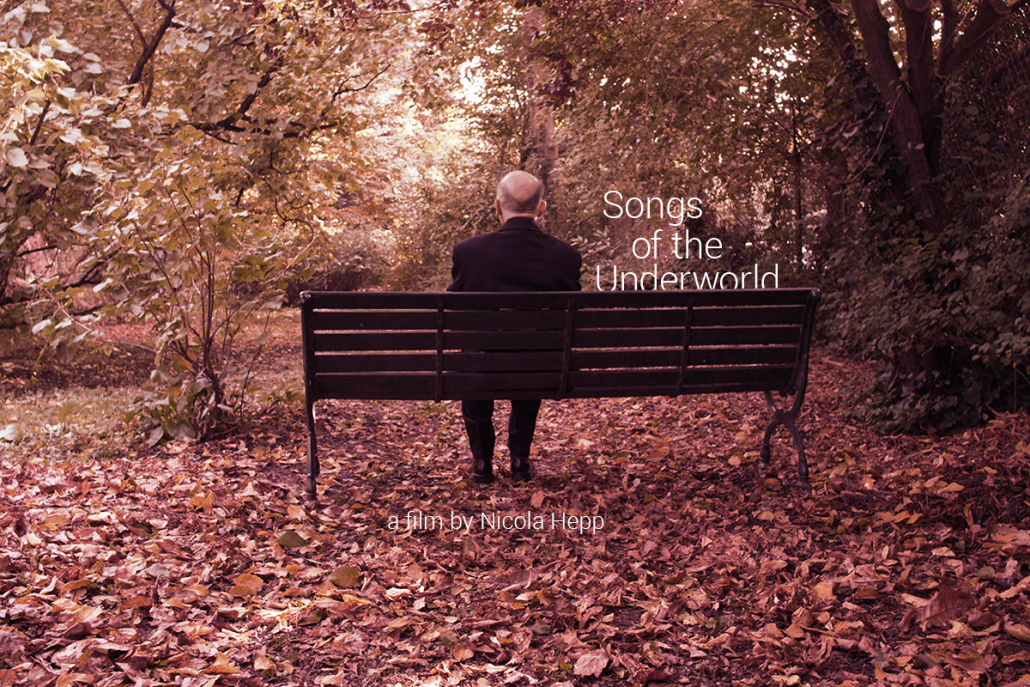 Songs of the Underworld is presently available on the VOD platform Seed&Spark alongside other amazing content from independent filmmakers across genres and formats.
You can now watch the full film online in beautiful quality on Seed&Spark, simply opt for a free trial subscription!
January 2017
Wishing you all a wonderful new year- let's go 2017!
During the past year Songs of the Underworld has started out on its festival circuit- and is doing very well! Below is a full list of the screenings for 2016 and 2017 so far. The Double, Echo and Walk have also done well, with screenings in Brasil, Poland, USA, Sweden, Canada and Chile among others.
Songs of the Underworld
2016
Cinedans Amsterdam, NL
Screendance Stockholm, SE
Transmit  Festival Philadelphia, USA
dotdotdot festival, Vienna, AT
Detroit dance city festival, USA
Jumping Frames, Hong Kong, CN
Malmöfestivalen, Sweden, SE
Sans Soucis, USA
Swedish international film festival, SE
Greensboro Dance Film Festival, USA
Dance film festival Brussels, BE
Videomovimiento Colombia, CO
PDSW, Bournemouth, UK
Forever Dance festival, Malmö, SE
FiVA Almagro, ES
Muestra movimiento audiovisual, MX
Underexposed Film Festival yc, USA – Award Best Experimental Film
Movimientoenmovimiento, MX
Sinemadans Ankara, TR
Beijing performing arts center, CN
Inshadow Lisbon, PT
International video dance festival mexico city, MX
Breaking 8, IT
Stockholm dansfilm festival, SE
Rollout festival Macao, CN – Finalist
2017
Fiver Screendance Movement, ES -Finalist
Tigertail, Miami, USA
LA Dance film festival, LA, USA
Philadelphia Screendance Festival USA
June 2016
This spring has been fabulous- my films were shown around the world at different festivals.
Songs of the Underworld had its premiere at Cinedans Amsterdam which was a wonderful experience. Check out the Cinedans aftermovie here: https://vimeo.com/162559217
SotU then went on to screen at Screendance Festival Stockholm, Sweden and Trans(m)it Festival in Philadelphia, USA.
This summer it has been invited to the dotdotdot festival in Vienna, where I will be present at the screening on July 28. See http://dotdotdot.at/programm/between-us/
Songs of the Underworld will also be screened at Jumping Frames Festival in Hong Kong:  http://jumpingframes.com/hk/, Detroit Dance Film Festival in USA: http://www.detroitdancecityfestival.com/dance-film/and Forever Dance Festival Sweden: http://www.skanesdansteater.se/en/performance-workshop-dance-talk/forever-dance
Echo continued its journey with screenings at Short Waves, Loikka, Cerdanyola Screen, Oklahoma Dance Film Festival and Danca em Foco this spring, and will also screen at Forever Dance Festival in Sweden this autumn.
Walk was screened at the Encore Dance on Film in Atlanta and will be screened in Toronto at the Under5minutes film festival in July.
And finally The Double ended up as a Top10 finalist of the finnish jury of 60secondsdance.com and was screened at Braga International video dance festival, Encore Dance on Film, Tanzplattform Bern and Dansstationen Malmö. It is also selected for Detroit Dance Film Festival where it will screen in August.
I'm immensely proud of how my films are being received and so happy to have been able to work with all those talented people that have made this possible! THANK YOU!
March 2016
Songs of the Underworld official premiere!
My newest dance film Songs of the Underworld will have its world premiere at Cinedans Amsterdam. Cinedans is one of the biggest dance film festivals in Europe and takes place from March 16-20 in Eye Amsterdam.
Songs of the Underworld is part of the Dutch Choreographers program and will screen on Friday March 18 at 14.15 and Saturday March 19 at 14.30. For tickets, go to https://www.eyefilm.nl/en/film/cinedans-shorts-3-dutch-choreographers?program_id=11782699
Echo is part of the same program, this is your chance to see both films in the Netherlands! To make it even merrier, my one minute dance film, The Double, will also be shown at Cinedans as part of the top40 selected films of 60secondsdance.com
Hope to see you at Cinedans!
PS. If you want to vote for The Double, it is in the running for the audience award at http://60secondsdance.com/films/#vote